I'm Tracy Barrett Adams, a clinical hypnotherapist specializing in pain relief, insomnia, and anxiety. I'm also a mother of four, birth doula, and childbirth educator. I would be honored to share this time in your life, and help prepare you for a positive childbirth experience. This course offers evidence-based information, relaxation tools, self-advocacy skills, a mindset to enhance your birth, and ongoing support throughout your pregnancy.
This program integrates live online group sessions with self-paced study. Learning in this flexible model makes the most of your time, optimizes the online platform, and ensures you have the personal attention needed to help you feel confident and informed about your journey ahead.
Learn to work with your body during labor, and practice hypnosis to remain calm and relaxed throughout your birth experience. You'll learn strategies for collaborating with your healthcare provider, breathing and relaxation tools to use independently, and tools your partner can use to support you.
This is a grounded, thorough childbirth education program that supports families planning to birth at home, hospital, or birth center.
The course includes material on moving through considerations like labor induction and surgical birth.
Read More
In this program, you'll be receiving a thorough childbirth education course that considers the psychological, physical, and emotional well-being of the mother, her support person, and baby. You'll learn special breathing, relaxation, visualization, and self-hypnosis in an environment that fosters mutual respect for the birthing family and healthcare provider.
What You'll Learn
How to assist, rather than resist, your natural birthing instincts
Rapid and instant self-relaxation techniques and deepening techniques
Breathing techniques for labor and birthing
Hypnotic relaxation and visualization
Partner's role in birthing
Massage and pressure techniques for comfort
Natural ways to encourage your body into labor
Positions and activities that help labor to progress
Collaborating with your care team
Advocating for yourself and your baby
"My husband and I attended Tracy's hypnobirthing classes, which were more than phenomenal when it came time to real labor and birth, and I attended a private session to help labor start once I passed 41 weeks. For me, hypnobirthing was a wonderful tool during the birthing process and an invaluable one to me in helping me have the natural birth experience I was hoping for. As for the "baby come out session" after I passed 41 weeks, it was a relaxing two-hour visit and I ended up going into labor less than 12 hrs later! Tracy is a wonderful teacher and a calming voice. Working with her in a group setting and one-on-one was great. She is professional, knowledgeable, and very easy to communicate with!"
This workshop is included in your childbirth course tuition.
Before your baby is born, take this self-paced workshop so you'll know what to expect in the first minutes, hours, and weeks. 
Learn fundamentals of baby care and have an introduction to breastfeeding, with an emphasis on equipping you to meet parenthood feeling calm and centered.  
This workshop is included in your childbirth course tuition.
After baby is born, make the most of your energy and emotional resources with rapid relaxation and self-hypnosis skills.
This self-paced course will provide insights and tools to help you stay grounded, centered, and resourceful through the myriad of changes new parenthood brings.
Read More
Baby Basics Workshop
What You'll Learn
Meeting your newborn: What you might see, and feel.
Getting breastfeeding off to a good start: Working with baby's instincts, trusting your body, and when to ask for help.
Changes for your body: Your body will move through yet another big change, and it helps to be prepared.
Changes in your life: Strategies for moving through rapidly evolving change with a clear head, and opportunities to care for yourself and your relationship.
"The Baby Basics class was one of the best things we did to prepare. We're so glad we knew to plan ahead in some ways nobody else had even brought up."
Read More
HypnoMothering® Thriving Postpartum
What You'll Learn
Rapid Relaxation: Hypnosis provides easy to learn techniques to quickly relax your body while creating mindfulness and balance.
Positive Emotional Resources: Quick self-hypnosis techniques allow you to tap into positive emotions even on difficult days.
Hypnotic Time Distortion for Sleep: Whether you have five minutes or five hours to catch some rest, hypnosis helps your mind and body make the most of the sleep you have.
Connection to Baby: Hypnosis can help you tune in to your baby and trust your instincts.
"In many ways, I wish I had taken HypnoMothering Thriving Postpartum before my daughter was born…on the other hand…the material lands in a more effective way now that I know what I'm dealing with emotionally."
We took the class in the winter of 2018 and found it so helpful to prepare for the birth of our baby girl. In addition to the hypnobirthing philosophy and techniques, you learn how to be your own advocate in the birthing process … We HIGHLY recommend this class to anyone preparing for your labor and parenthood." (Erin M., Seattle, WA)
Schedule and Enrollment
Tuition: $425
A non-refundable $50 non-refundable deposit is required to hold your place in class
Two 3-hour intensive live-online sessions • Self-paced study • Ongoing live-online 1-hour sessions • One 30-minute private mentoring session
What does tuition include?
Hypnosis for Childbirth
Live Online Sessions to Master Foundational Skills: Two live online 3-hour group classes. Tracy will introduce the theory and key skills for your calm, centered labor and birth.
•  Understand why and how hypnosis helps with labor
•  Foundational breathing, hypnosis, and relaxation techniques
Self-paced Study: This is where you learn essential information and skills that are easier to absorb at your own pace than trying to concentrate and take notes for three hours. Students enjoy the short, content-rich videos, and seem to especially appreciate having the videos for reference on topics like support techniques for partners.
•  Positive self-advocacy skills
•  Physical preparation to dial into your instincts
•  Priority birth preferences to discuss with your provider
•  Support techniques for partners
•  Logistics for getting ready
•  The labor journey, and how the tools fit together
Ongoing Weekly Practice and Discussion:  Tracy will host weekly one-hour live online sessions to support you through the rest of your pregnancy. You may attend many of these sessions, or just a few, depending on how much additional practice you desire and questions you may have.
• Practice basic and advanced techniques
• Highlighted discussion reinforcing the self-paced study
• Inviting and talking through your questions
Tailored Coaching and Mentoring with Tracy: 
•  One 30-minute private mentoring session with Tracy for fine-tuning and confidence building.
Also included in your tuition
60-minute Baby Basics and Early Parenting Workshop: 
•  Learn what to expect in the first minutes, hours, and weeks
•  Bathing, clothing, cord care, managing sleep, and setting priorities
•  Though this session is recorded, bring questions to weekly practice and discussion sessions.
60-minute Introduction to Breastfeeding
•  First latch
•  Tuning into your baby's signals
•  First latch techniques
•  Encouraging milk supply
•  How partners can help
•  Though this session is recorded, bring questions to weekly practice and discussion sessions.
2-Hour Thriving Postpartum Workshop
• Making the most of limited sleep
• Moving through overwhelming feelings
• Holding your own while you're getting the new normal established
• Sorting through the noise of various parenting styles


November 14 & 21 (Sundays, 9 am to 12 pm)
December 12 & 19 (Sundays, 9 am to 12 pm)
January 22 & 29 (Saturdays, 9 am to 12 pm)
Without hypnobirthing, my experience would have been SO much more difficult. It kept me calm and relaxed through the whole labor, in spite of my anxiety. It also helped my husband and I to know exactly what to do for me to make me the most comfortable. Because of the class, we had so many important conversations before the birth that we didn't even know we should be having! It made us closer as a couple and helped my husband to feel like more than just a bystander. He was an active participant in our baby's birth.

Before signing up, we were worried it would be a little too "out there" for us. However, the instructors were very grounded and we found everyone participating to be exceedingly normal and fun to talk to. So worth the time, so worth the money … we'll probably be back for a refresher course when we get around to having our second!
Tracy Barrett Adams Clinical Hypnotherapist, Childbirth Educator, Hypnosis Instructor & Trainer.  A third of Tracy's hypnosis practice is devoted to working with fertility, childbirth, and beyond. A mother of four, a  birth assistant (doula), and veteran childbirth educator, Tracy is intimately familiar with the real-world challenges of labor and birth, and she's thoroughly committed to equipping parents to move through challenges with calm and confidence.
A third of Tracy's practice is dedicated to seeing clients in private hypnotherapy sessions. Tracy specializes in medical hypnosis for chronic pain and migraine, insomnia and anxiety, and she also enjoys working with clients on resolving issues with eating, confidence, and sports performance.
The remainder of Tracy's time is focused on training practitioners in hypnotherapy. She's a certified trainer for the International Medical and Dental Hypnotherapy Association and the International Certification Board of Clinical Hypnotherapy, and teaches for the Hypnosis Practitioner Training Institute.
Meet the Rest of the Seattle Hypnobirthing Team
Kira Dorrian, Clinical Hypnotherapist, Substitute Teacher.  Kira co-founded Seattle Hypnobirthing with Tracy, and is now taking an extended sabbatical from teaching to spend more time with her family. She first discovered hypnosis for childbirth when her best friend became pregnant and asked for her help in the birthing room. Kira has since given birth to twins using all of the techniques she teaches in class. Kira is co-host of the popular parenting podcast Raising Adults, and co-creator of Seattle's favorite online directory, https://www.allthingsbirthandbaby.com/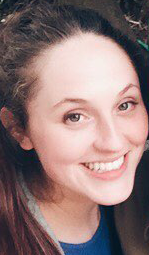 Kayla Adams, Administrative Assistant. Kayla handles enrollment, phone calls and emails, and helps parents with scheduling makeup classes and private sessions. Kayla holds a B.A. in Theatre Arts from Western Washington University. She is currently working remotely from Chicago, where she is pursuing a career in theatre direction.
Frequently Asked ...
Timing
When to Start?

 

Hypnobirthing will be of benefit whether you begin early in pregnancy or very near the finish line, though most begin between 24 and 30 weeks.

When to Enroll?

Classes do fill, so enroll early to secure a spot (bearing in mind the $50 enrollment deposit is not refundable).
What is Hypnosis?  Hypnosis is a safe, natural state of selective, focused attention, and typically people in hypnosis feel fully present, though very relaxed. By intentionally creating the state of hypnosis, you can achieve a deeper level of relaxation than might normally be available to you, all the while remaining calm and aware of everything around you.
Will I be asleep? Will I be unconscious?  While using hypnosis you will be fully awake, you will be aware of everything around you and be fully capable of having conversations with others,  and you can choose to move out of self-hypnosis at any time.
Will I remember everything?  Self-hypnosis will help you to be more relaxed and calm, and will not alter or eliminate any memories. The calm and absorbed state of focus allows you to create a mental, emotional, and physical environment that's primed for a positive birth experience.
Will my labor be painless?  Hypnobirthing does not promise that you will have pain-free labor – however, the philosophy of Hypnobirthing is that extreme pain does not need to be a normal accompaniment to a healthy woman with a normal labor. Using hypnosis for childbirth will help you to feel more relaxed and calm, focusing on welcoming each surge as a step closer to holding your baby in your arms.
Is my partner involved?  If your partner is able to attend classes they will be included in all the activities and encouraged to practice with you between classes. During class partners learn the most effective ways to support you. Your tuition includes your partner.
I'm single, or prefer to attend alone, is that okay?  Yes, absolutely. Hypnobirthing is flexible, and we'll work together to ensure you feel equipped to use techniques independently.
Can I bring more than one labor support person to class? If you have more than one life partner or are part of a parent group, your group is welcome to attend at no additional fee.  If you have a partner and would also like to bring a third person (like a friend, doula, family member), please be in touch to discuss this option.
Can Hypnobirthing help if I'm planning an epidural, induction, or cesarean birth? Yes, it can. Self-hypnosis is beneficial for all types of birth, regardless of whether or not you are choosing an unmedicated path, medicated pain relief, or having a cesarean birth. The techniques you will learn in classes will enable you to discover ways of relaxing and ensuring a calm environment, all leading towards a positive and empowering experience. Depending on your situation, you may prefer private classes over a group setting, so we recommend scheduling a phone call to discuss your options.
If I have more questions, where can I learn more?  We'd be happy to schedule some phone time to go over your questions. Contact us, and we'll work with you to arrange a time to connect.