I'm Tracy Barrett Adams, clinical hypnotherapist, doula, and mother of four. I would be honored to share this exciting time in your life, and prepare you for a positive childbirth experience.
This course offers tools and a mindset to enhance the physical experience of childbirth, and ensures you and your birthing partner feel confident and informed about your journey ahead.
The New Year is bringing change to Seattle Hypnobirthing!
Group classes will wrap up in 2019, and semi-private classes (two couples) will be available at our new Eastlake location beginning January 2020.  
In a relaxed, comfortable atmosphere, you'll learn to work with your body during birth, tools for collaborating with your healthcare provider, and tools for your partner to support you.
Throughout the sessions, you'll practice hypnosis to help you remain calm and relaxed while fully aware throughout your birth experience.
Included in your tuition is a 90-minute online class that provides rapid self-hypnosis techniques and tools to ease the transition into motherhood, make the most of limited sleep, and help you stay centered and grounded even on challenging days.
Read More
Ours is a thorough childbirth education program, and considers the psychological, physical, and emotional well-being of the mother, her support person, and baby. This method supports families independent of context, whether that be at home, hospital, or birth center.
Seattle Hypnobirthing's HypnoMothering for Childbirth course is built around an educational process that includes special breathing, relaxation, visualization, self-hypnosis practice, and fosters an air of mutual respect for the birthing family and healthcare provider. Hypnosis is a safe, natural state of selective, focused attention. 
What You'll Learn
How to assist, rather than resist, your natural birthing instincts
Rapid and instant self-relaxation techniques and deepening techniques
Breathing techniques for labor and birthing
Hypnotic relaxation and visualization
Partner's role in birthing
Massage and pressure techniques for comfort
Natural ways to encourage your body into labor 
Positions and activities that help labor to progress
Collaborating with your care team
Advocating for yourself and your baby
"My husband and I attended Tracy's hypnobirthing classes, which were more than phenomenal when it came time to real labor and birth, and I attended a private session to help labor start once I passed 41 weeks. For me, hypnobirthing was a wonderful tool during the birthing process, and an invaluable one to me in helping me have the natural birth experience I was hoping for. As for the "baby come out session" after I passed 41 weeks, it was a relaxing two-hour visit and I ended up going in to labor less than 12 hrs later! Tracy is a wonderful teacher and calming voice. Working with her in a group setting and one-on-one was great. She is professional, knowledgeable, and very easy to communicate with!"
Read More
HypnoMothering Postpartum
HypnoMothering's Postpartum program is a fun, practical class teaching mothers easy and fast self-hypnosis techniques to ease what can sometimes be an overwhelming time in life. This class is included in your tuition.
What You'll Learn
Rapid Relaxation: Hypnosis provides easy to learn techniques to quickly relax mom's body while creating mindfulness and balance.
Positive Emotional Resources: Quick self-hypnosis techniques allow mothers to tap into positive emotions even on difficult days.
Hypnotic Time Distortion for Sleep: Whether you have five minutes or five hours to catch some rest, hypnosis helps your mind and body make the most of the sleep you have.
Connection to Baby: Hypnosis helps a mother tune in to her baby and her own natural instincts.
"In many ways, I wish I had taken HypnoMothering Postpartum before my daughter was born…on the other hand…the material lands in a more effective way now that I know what I'm dealing with emotionally."
We took the class in the winter of 2018 and found it so helpful to prepare for the birth of our baby girl. In addition to the hypnobirthing philosophy and techniques, you learn how to be your own advocate in the birthing process … We HIGHLY recommend this class to anyone preparing for your labor and parenthood." (Erin M., Seattle, WA)
Tracy Barrett Adams Clinical Hypnotherapist, Childbirth Educator, Hypnosis Instructor & Trainer.  A third of Tracy's hypnosis practice is devoted to working with fertility, childbirth, and beyond. A mother of four, a  birth assistant (doula), and veteran childbirth educator, Tracy is intimately familiar with the real-world challenges of labor and birth, and she's thoroughly committed to equipping parents to move through challenges with calm and confidence.
A third of Tracy's practice is dedicated to seeing clients in private hypnotherapy sessions. Tracy specializes in medical hypnosis for chronic pain and migraine, insomnia and anxiety, and she also enjoys working with clients on resolving issues with eating, confidence, and sports performance.
The remainder of Tracy's time is focused on training practitioners in hypnotherapy. She's a certified trainer for the International Medical and Dental Hypnotherapy Association and the International Certification Board of Clinical Hypnotherapy, and teaches for the Hypnosis Practitioner Training Institute.
Meet the Rest of the Seattle Hypnobirthing Team
Kira Dorrian, Clinical Hypnotherapist, Substitute Teacher.  Kira co-founded Seattle Hypnobirthing with Tracy, and is now taking an extended sabbatical from teaching to spend more time with her family. She first discovered the hypnosis for childbirth when her best friend became pregnant and asked for her help in the birthing room. Kira has since given birth to twins using all of the techniques she teaches in class. Kira is co-host of the popular parenting podcast Raising Adults, and co-creator of Seattle's favorite online directory, https://www.allthingsbirthandbaby.com/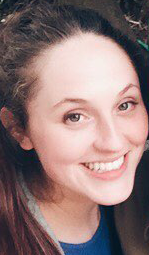 Kayla Adams, Administrative Assistant. Kayla handles enrollment, phone calls and emails, and helps parents with scheduling makeup classes and private sessions. Kayla holds a B.A. in Theatre Arts from Western Washington University. She is currently working remotely from Chicago, where she is pursuing a career in theatre direction.
Cost
2-Day Intensive, 8 couples: $325
2-Day Intensive Semi-private: $475 (when paid in full on enrollment; $550 in two installments)
4-Session Semi-private: $475 (when paid in full on enrollment; $550 in two installments)
Tuition is non-refundable.
Makeup Classes
For classes beginning after October 2019, there is no option for making up a full class with another group. Let us know if you'll need to miss a class and we'll talk over options for a private makeup session.
Without hypnobirthing, my experience would have been SO much more difficult. It kept me calm and relaxed through the whole labor, in spite of my anxiety. It also helped my husband and I to know exactly what to do for me to make me the most comfortable. Because of the class, we had so many important conversations before the birth that we didn't even know we should be having! It made us closer as a couple and helped my husband to feel like more than just a bystander. He was an active participant in our baby's birth.

Before signing up, we were worried it would be a little too "out there" for us. However, the instructors were very grounded and we found everyone participating to be exceedingly normal and fun to talk to. So worth the time, so worth the money … we'll probably be back for a refresher course when we get around to having our second!
Frequently Asked ...
Timing
When to Start?

 

Hypnobirthing will be of benefit whether you begin early in pregnancy or very near the finish line, though most begin between 24 and 30 weeks.

When to Enroll?

Classes do fill, so enroll early to secure a spot (bearing in mind the $50 enrollment deposit is not refundable).
What is Hypnosis?  Hypnosis is a safe, natural state of selective, focused attention, and typically people in hypnosis feel fully present, though very relaxed. By intentionally creating the state of hypnosis, you can achieve a deeper level of relaxation than might normally be available to you, all the while remaining calm and aware of everything around you.
Will I be asleep? Will I be unconscious?  While using hypnosis you will be fully awake, you will be aware of everything around you and be fully capable of having conversations with others,  and you can choose to move out of self-hypnosis at any time.
Will I remember everything?  Self-hypnosis will help you to be more relaxed and calm, and will not alter or eliminate any memories. The calm and absorbed state of focus allows you to create a mental, emotional and physical environment that's primed for a positive birth experience.
Will my labor be painless?  Hypnobirthing does not promise that you will have a pain-free labor – however, the philosophy of Hypnobirthing is that extreme pain does not need to be a normal accompaniment to a healthy woman with a normal labor. Using hypnosis for childbirth will help you to feel more relaxed and calm, focusing on welcoming each surge as a step closer to holding your baby in your arms.
Is my partner involved?  If your partner is able to attend classes they will be included in all the activities and encouraged to practice with you between classes. During class partners learn the most effective ways to support you. Your tuition includes your partner.
I'm single, or prefer to attend alone, is that okay?  Yes, absolutely. Hypnobirthing is flexible, and we'll work together to ensure you feel equipped to use techniques independently.
Can I bring more than one labor support person to class? If you have more than one life partner or are part of a parent group, your group is welcome to attend at no additional fee, however it's important that you reach out before enrolling so we can help you choose a class with adequate space.  If you have a partner and would also like to bring a third person (like a friend, doula, family member), this can occasionally be arranged on a space-available basis.  Please be in touch if you have questions about this.
Can Hypnobirthing help if I'm planning an epidural, induction, or cesarean birth? Yes, it can. Self-hypnosis is beneficial for all types of birth, regardless of whether or not you are choosing an unmedicated path, medicated pain relief, or having a cesarean birth. The techniques you will learn in classes will enable you to discover ways of relaxing and ensuring a calm environment, all leading towards a positive and empowering experience. Depending on your situation, you may prefer private classes over a group setting, so we recommend setting up a phone call to discuss your options.
What is the policy for making up a class? We do our best to provide a makeup policy that is convenient and also maintains the integrity of the Hypnobirthing program. With this in mind, we reserve space in each group for one makeup couple in each series (seats reserved on a first-ask basis), with some limitations (see below).
Class 1 and Class 2: These sessions are the foundation for Hypnobirthing's theory and techniques and may not be taken out of sequence. If you know in advance that you cannot attend Class 1 or 2 in your series we may be able to accommodate you in an earlier class series free of charge.

For all other classes when space is available you're welcome to make up with another group free of charge.

When a group makeup class is not available due to schedule or capacity limitations, private sessions may be arranged for an additional fee (depending on teacher availability).
Should I take the "intensive" class or the longer series of classes spread out over several weeks?  The longer series gives you time to digest and practice between sessions, and there are more opportunities for discussion and refining techniques. The intensive is fun and fast-paced, covers all the same information of the longer series, and leaves the responsibility for practicing to you (the intensive does not include breastfeeding workshop).
If I have more questions, where can I learn more?  We'd be happy to schedule some phone time to go over your questions. Contact us, and we'll work with you to arrange a time to connect.